---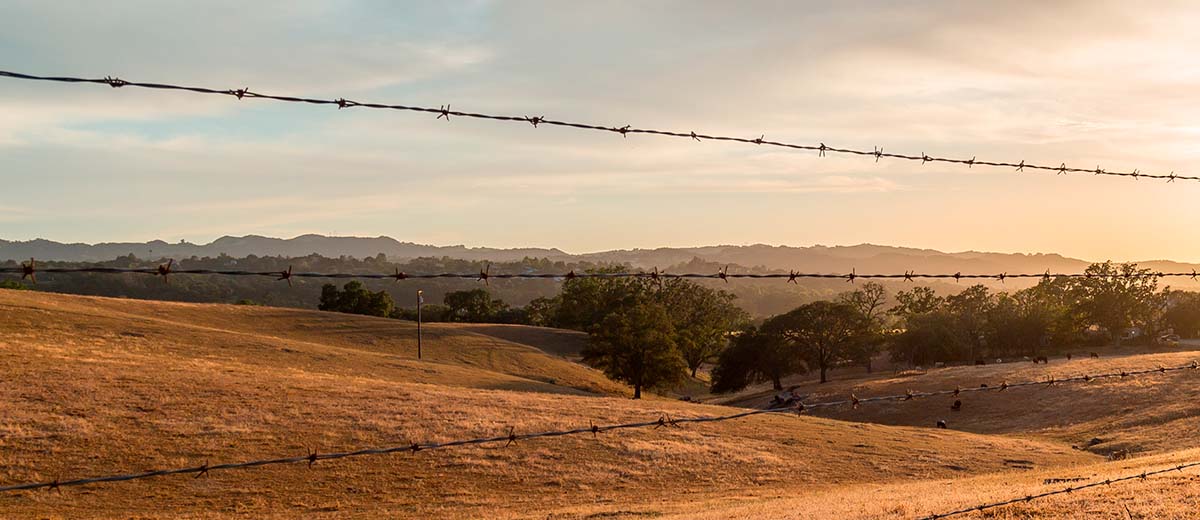 !! NEW SADDLE FOR 2022 !!

Introducing the Condamine Junior Drafter Saddle, a dependable youth saddle suitable for beginners to the serious competition riders. Great for campdrafting and general riding.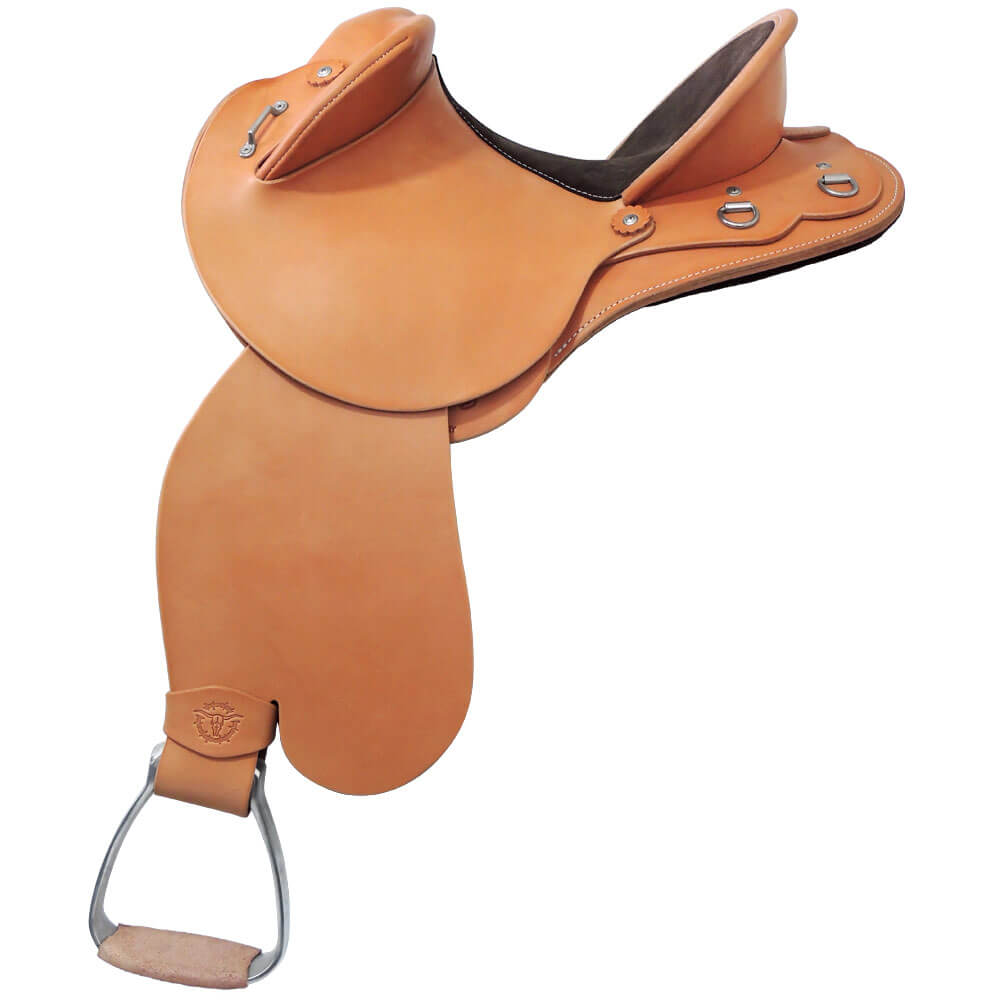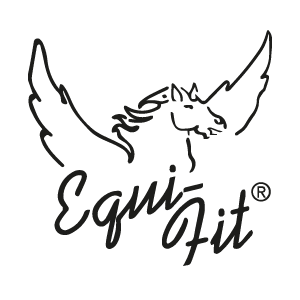 #2 YOUTH SADDLE TREE
Strong, light-weight and manufactured in the USA. Equi-fit Classic saddle trees are cut from specially selected southern yellow pine, then reinforced using a composite meshing and resin coating. Fenders hang from stainless steel stirrup bars for safety & maximum leg movement.
BACKED BY A TEN YEAR CONDITIONAL WARRANTY
---
LEATHER THAT LASTS
Genuine, premium Hermann Oak® saddle skirting leather. Full grain for full strength and character. Vegetable pit tanned in the USA since 1881.
For saddles that oil evenly and well, maintain their shape and rich colour throughout their long life.
Padded dark brown suede seat matches the colour of the felt lining.
Available in three colours: Natural, DN/Chestnut and Brown. This is our first junior saddle available in Natural.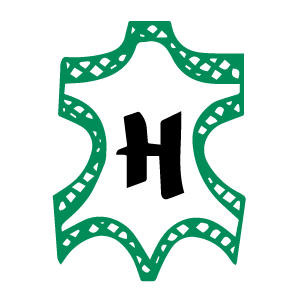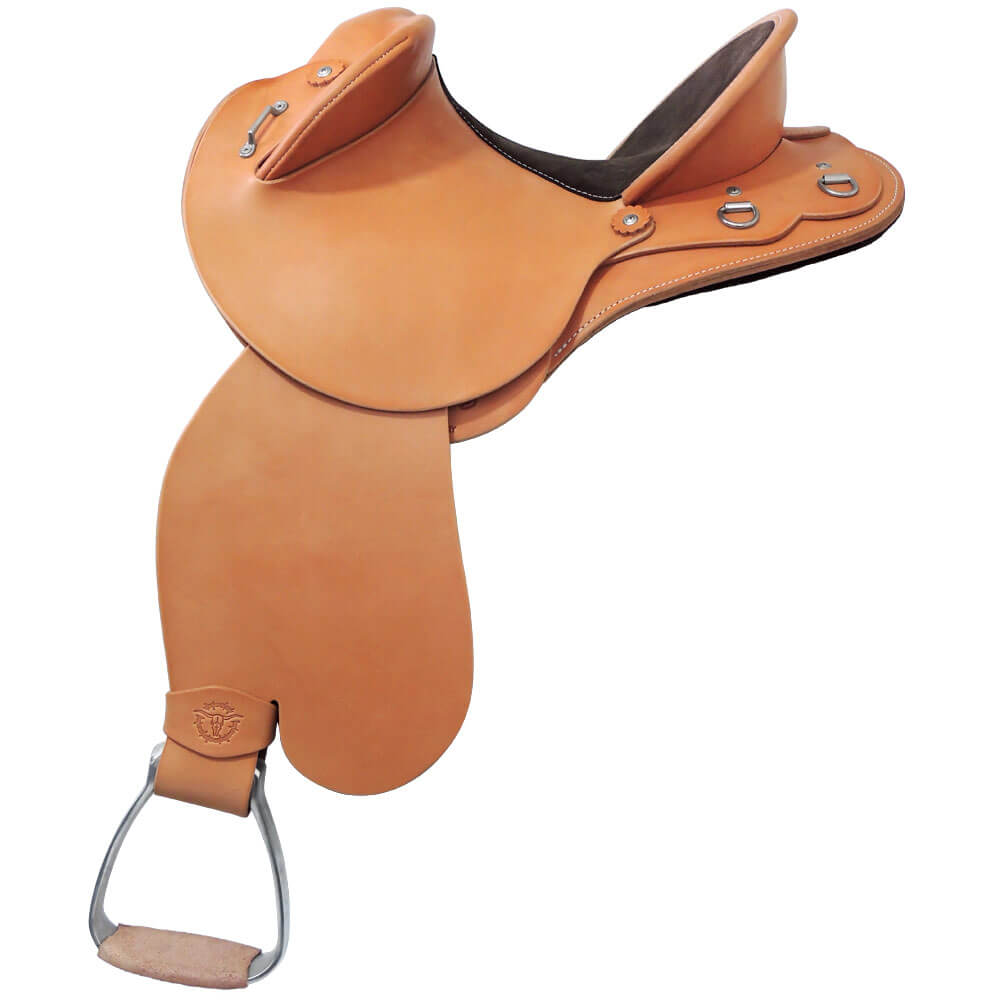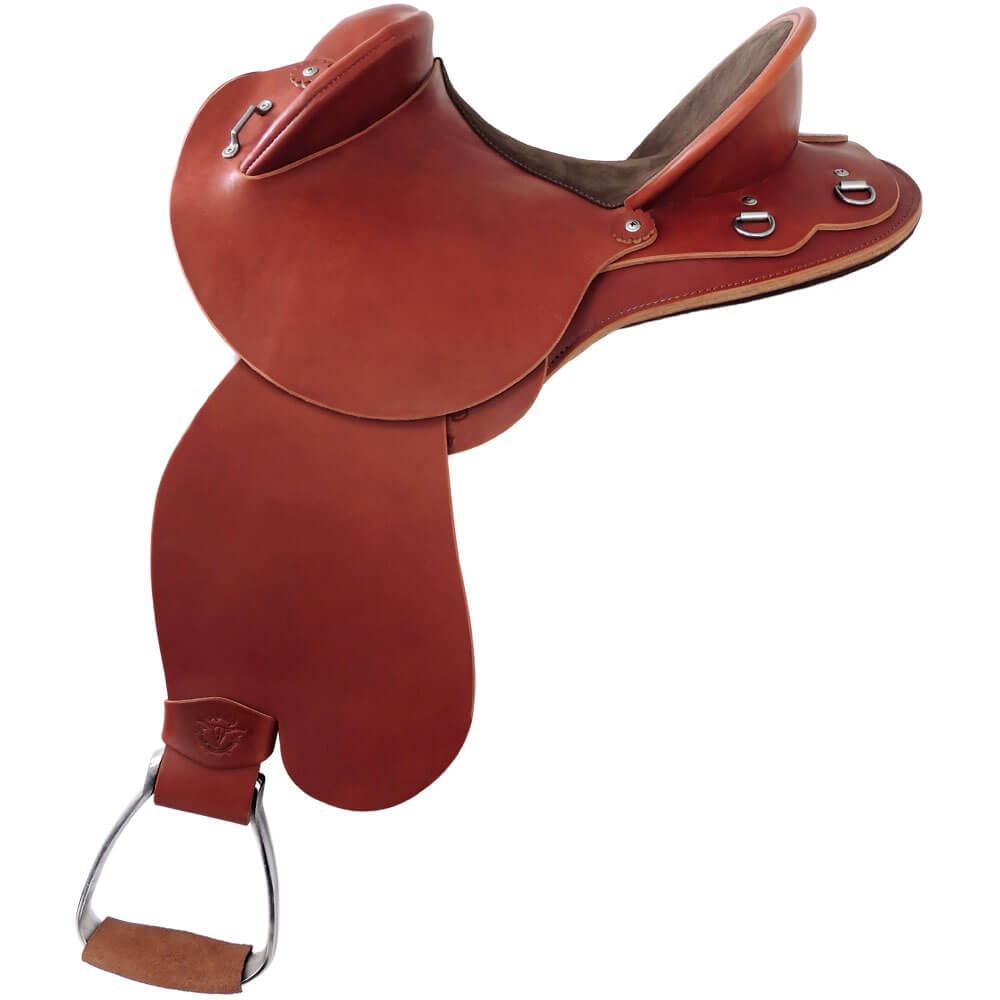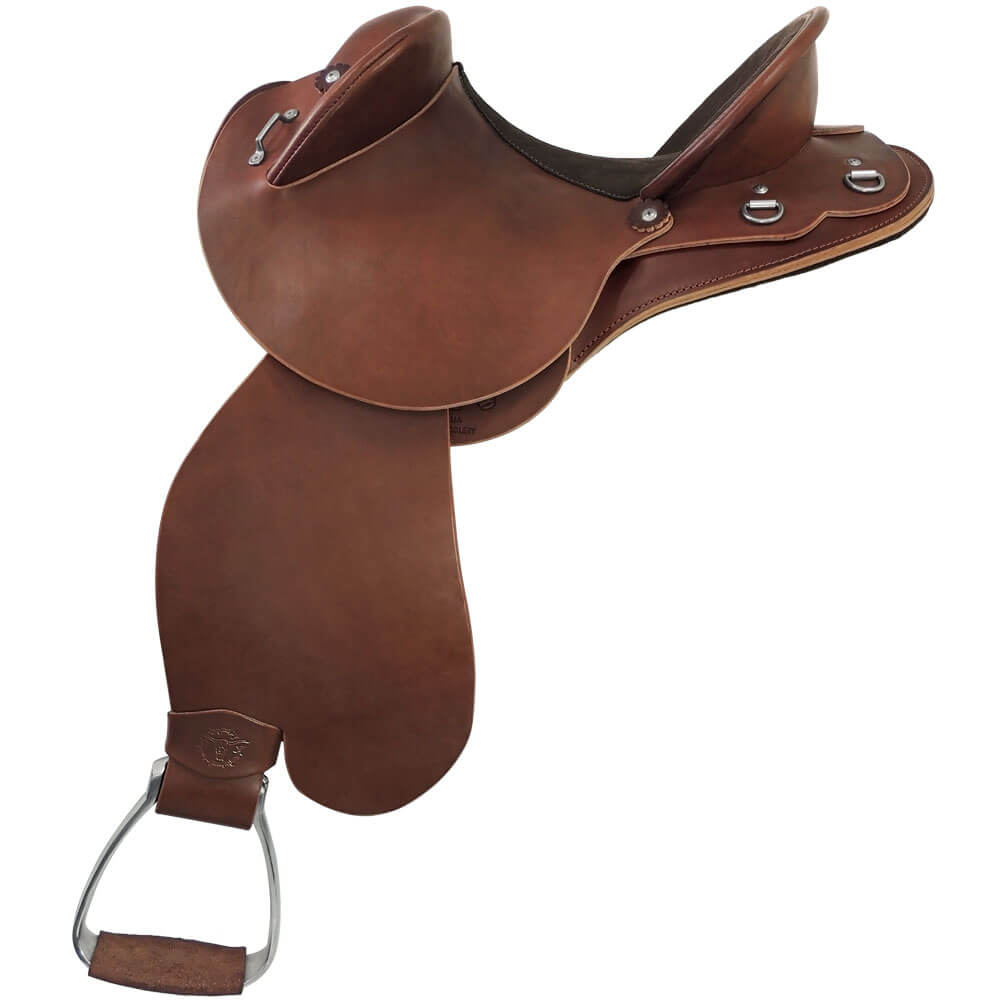 ---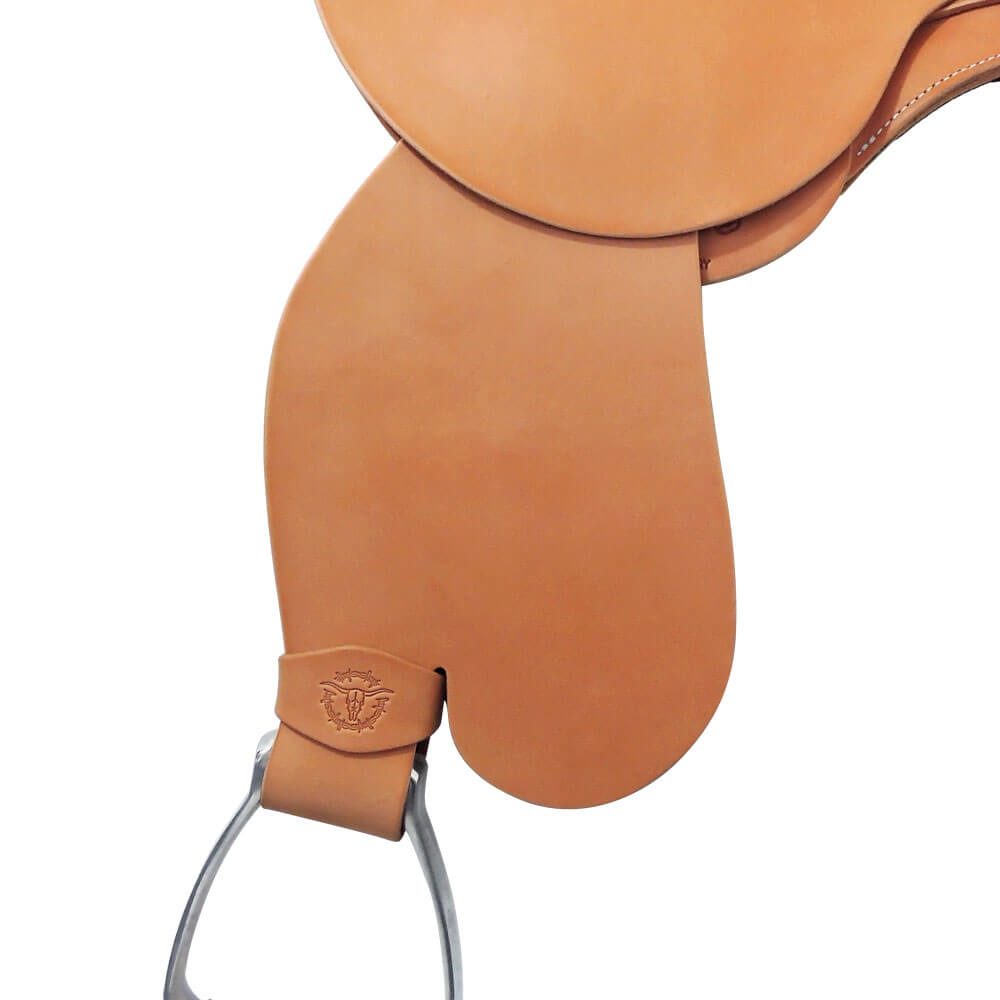 FENDERS DESIGNED FOR GROWING RIDERS
Slightly longer than the standard youth fenders, these are adjustable from 17 ½" – 24 ½" in length.
These removable fenders allow you to change to youth or adult size fenders when required (available separately).
---
Added Grip
Brady Aluminium ox-bows complete with leather on tread provide extra grip for those tight turns.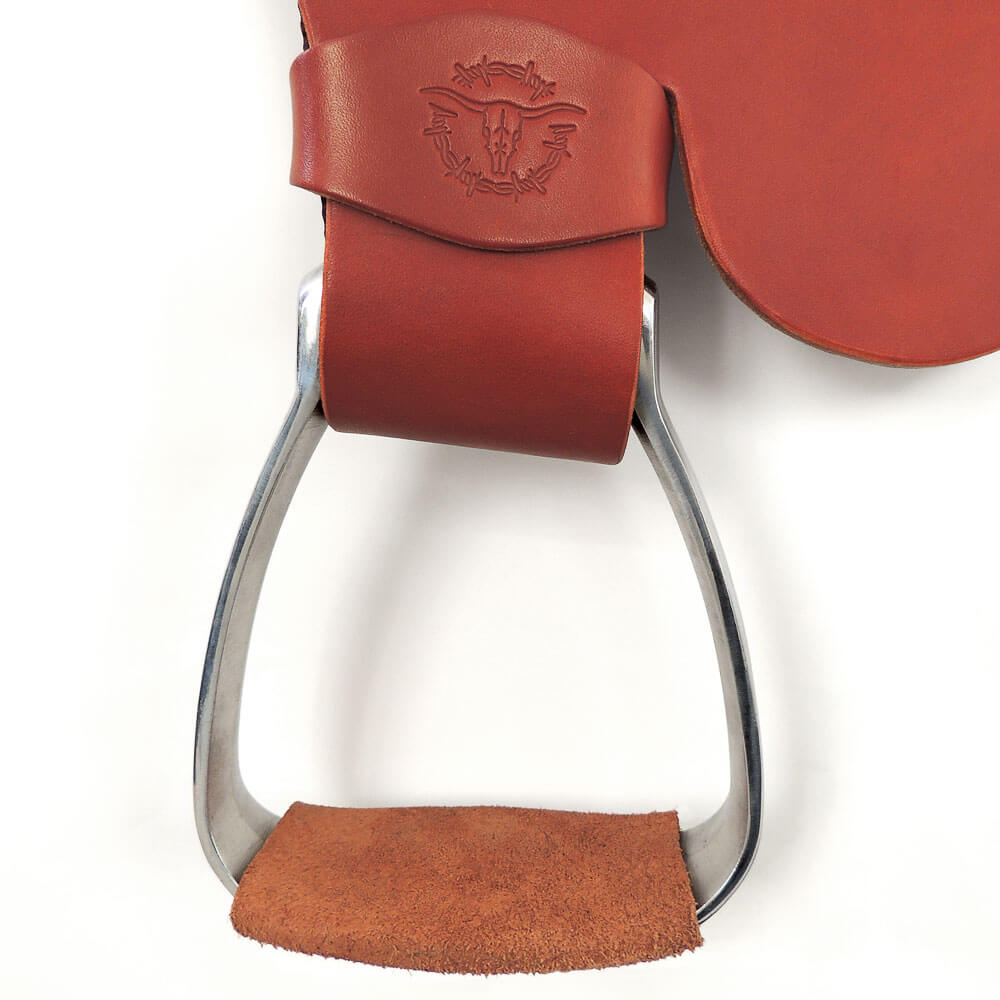 ---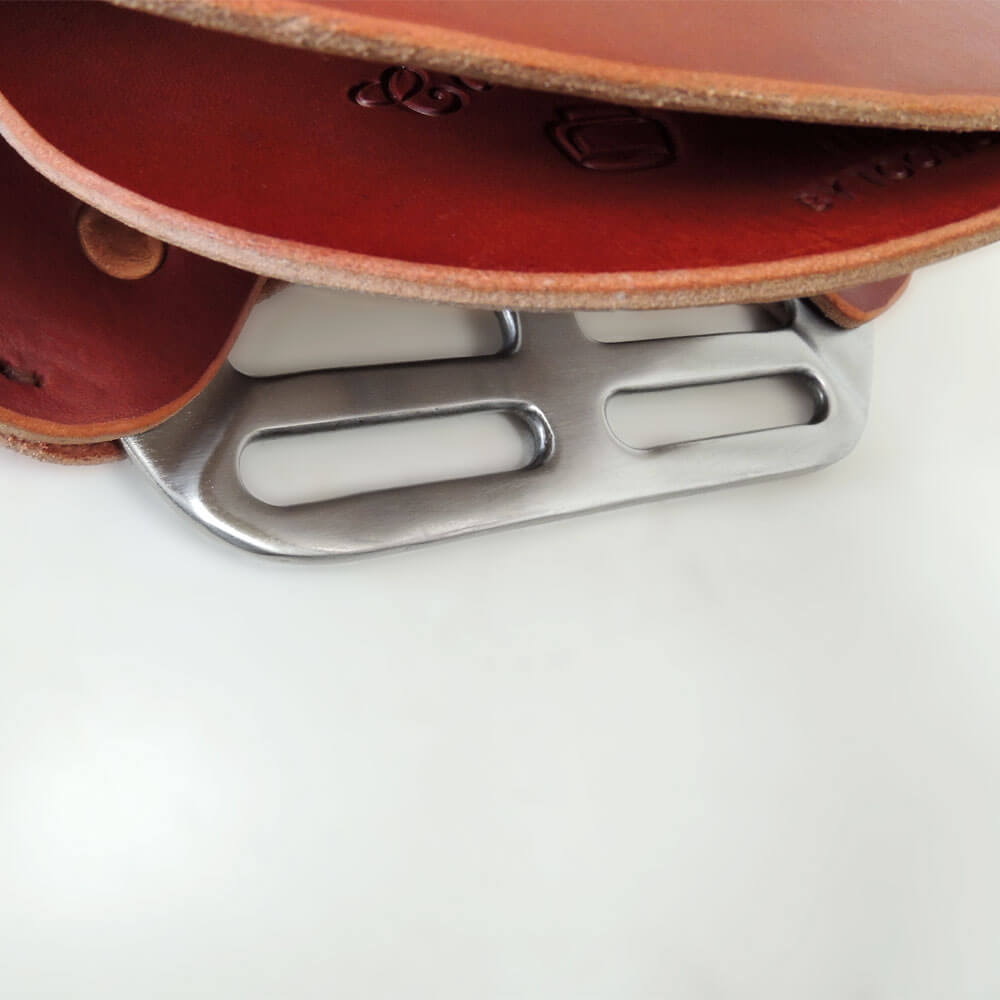 VERSATILE RIGGING
3 way rigging plates support multiple girthing options.
Compatible with pull-up straps or loop-on girth points, which can be removed and refitted as required (available separately).
---
A TOUCH OF STYLE
Not just for performance! This saddle is finished with white thread, leather conchos and stamped fender keepers.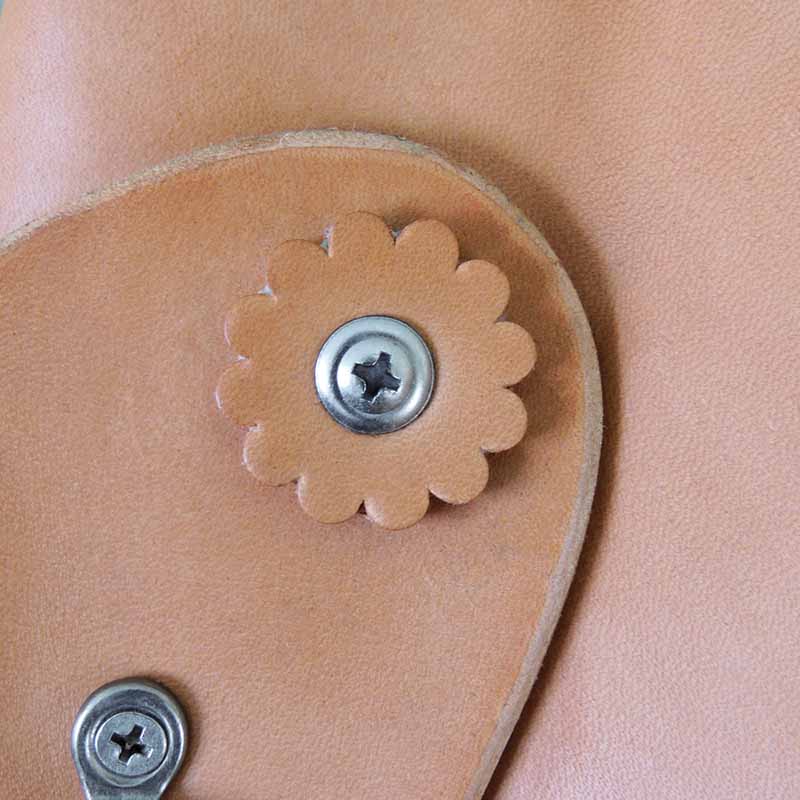 ---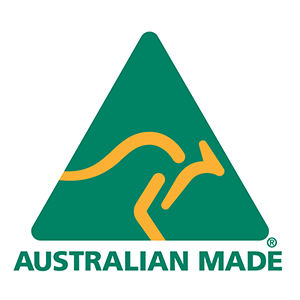 MADE IN AUSTRALIA
For maximum durability, all Toowoomba Saddlery saddles feature stainless steel hardware, UV stabilised lock-stitched thread and low-maintenance felt lining as standard.
---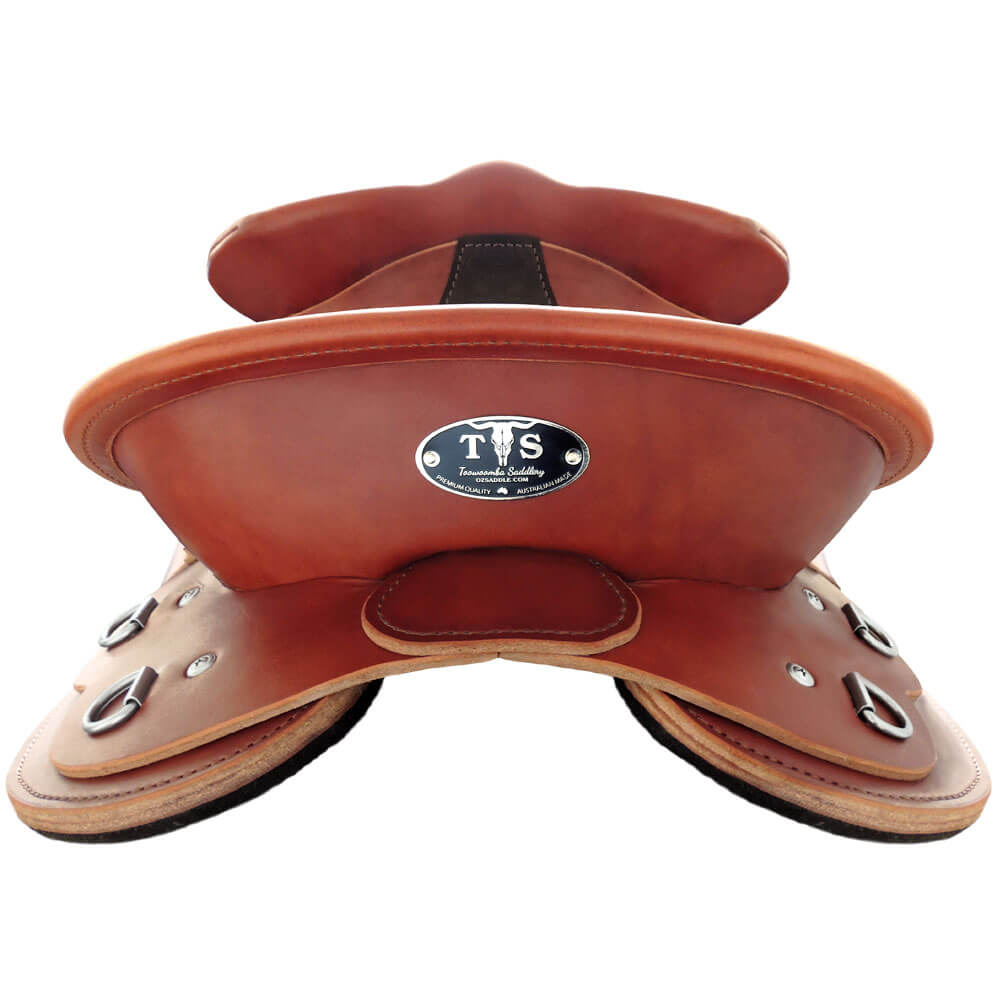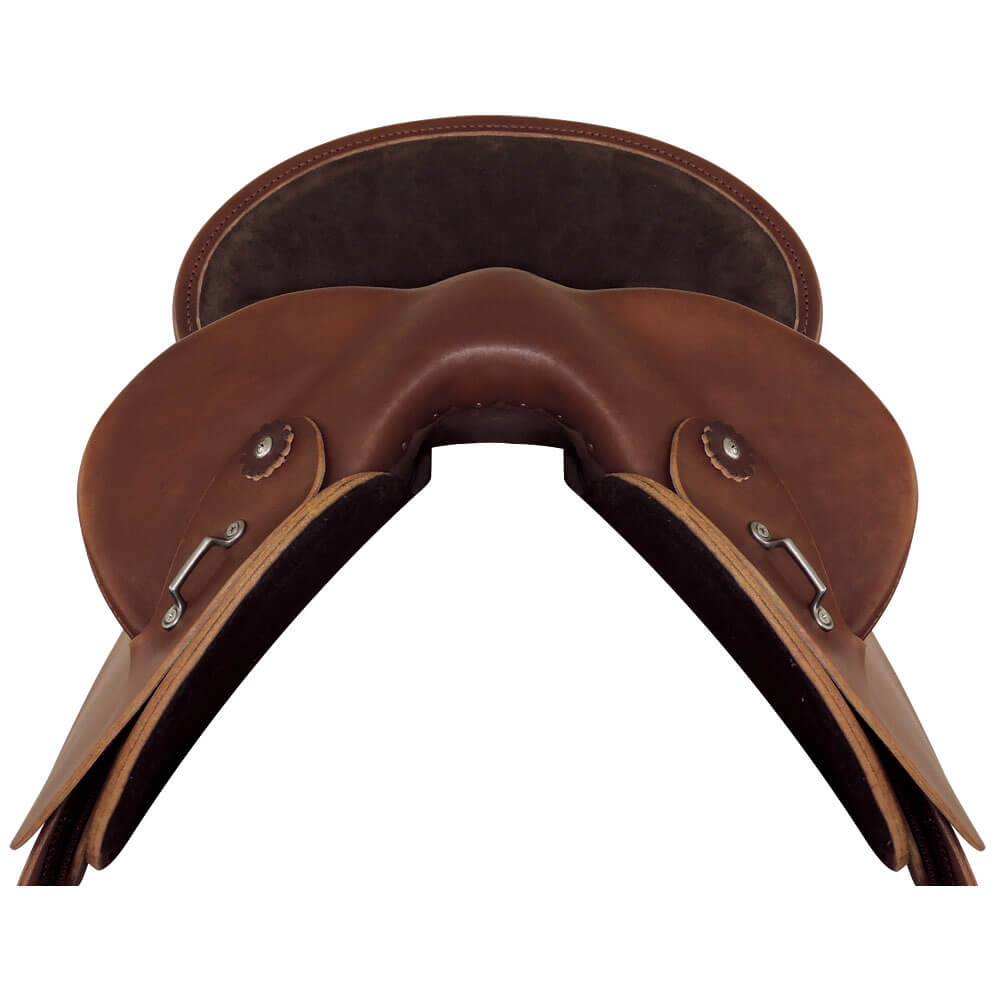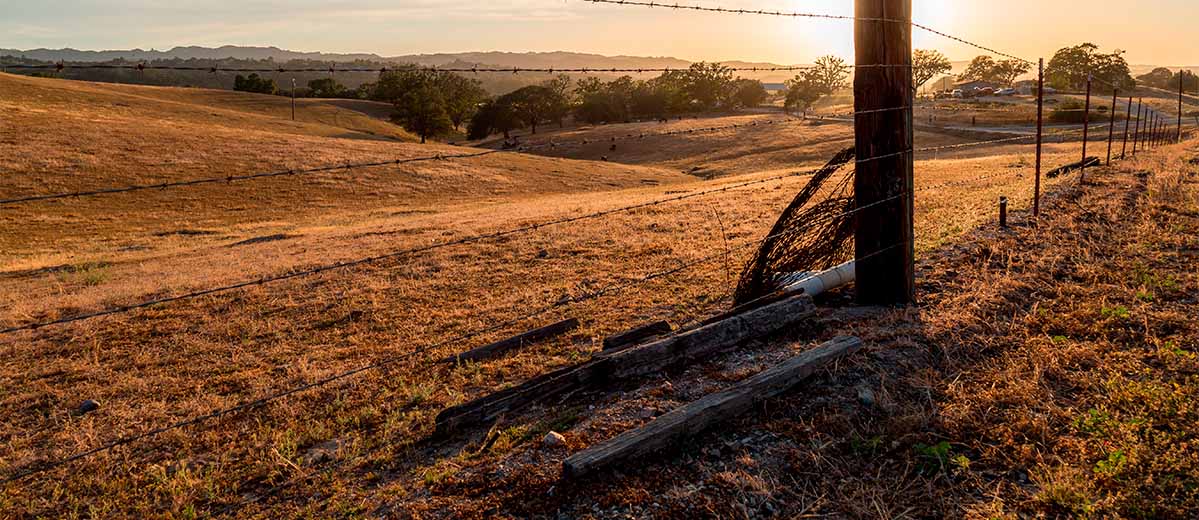 Available through Toowoomba Saddlery distributors Australia-wide