Why Riders Choose
Toowoomba Saddlery saddles
Strength
Horse and rider benefit from a light-weight close contact, saddle tree backed by a 10 year conditional warranty
Safety
Fenders will detach to meet some of the enforced safety regulations.
Hermann Oak Leather
Crafted with genuine Hermann Oak® leather. Tanned in the USA since 1881 by four generations of the Hermann family.
Australian Made
Made locally here in Toowoomba, Queensland you are supporting local manufacturing, and we provide you with local, professional service.
Versatility
Loop-on girth points (available separately), can be fitted and removed from any of our saddles as events require.
Durability
Lock-stitched with UV stabilised thread. Manufactured with quality materials including stainless steel rigging, hardware and genuine T.S. leather covered stirrup adjusters.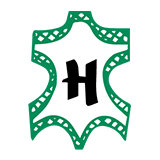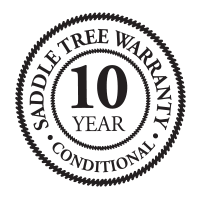 Because we know that Quality Counts!
We are constantly assessing our saddles and listening to feedback so we can be sure that our saddles are as good as they can be.
When cared for correctly your Toowoomba Saddlery saddle will give you years of service
We craft our saddles to embody the same spirit of endurance that our country towns and their people are renowned for. We salute these amazing communities and their riders by making many of our saddles their namesakes.
Products that succeed in Australian conditions cannot be compromised on quality. That is why Toowoomba Saddlery uses only high quality materials in it's locally-manufactured saddles, crafted by a team of qualified and experienced saddlers guided by over 50 years of business knowledge. So you can have complete confidence in our products.
Designed for versatility, our current half-breed style saddles are the best of both worlds, combining the balance, feel and precision of a dressage saddle, with the comfort of a western saddle seat and the security of stock saddle knee pads. This makes them excellent all-round saddles suitable for a variety of horse breeds and disciplines, with some riders finding the seating not only comfortable but essential to their riding style. Our saddles are compatible with loop-on girth points and pull-up straps (sold separately) which can be removed and refitted as required for your convenience.
Today Toowoomba Saddlery saddles are used by stockmen and women, campdrafters and leisure riders not just in Australia but around the world. With care, Toowoomba Saddlery saddles will last for many years and their quality assists with good resale value if you ever need to part with one.
---
How Toowoomba Saddlery keeps its saddles competitive
The buying power and efficient manufacturing processes used, make Toowoomba Saddlery saddles excellent value-for-money. We invest in consistently high quality materials from reliable sources to maximise saddle durability and smooth out the manufacturing process.
We specialise in manufacturing specific styles of leather saddles in specific sizes, allowing us to manage time efficiently, implement batch manufacturing processes, and limit the materials required. Labour time and costs are significantly reduced with the assistance of sewing and cutting machines, although a high level of hands-on craftsmanship remains essential.
Need help choosing which saddle is for you? Contact your local saddle store.
Click here to find your nearest distributor ➤