Hermann Oak® Leather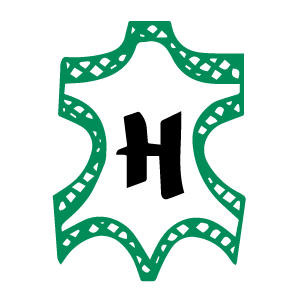 More custom saddles are crafted from Hermann Oak® Skirting Leathers than any other. Our custom saddle makers tell us that it carves like butter and stamps to an incredible depth. They also love the unique colours and the way that it oils so evenly, the clean flesh, the firmness and the excellent cutting yield. Hermann Oak® Leather will make the best saddle ever and will keep it's body and beauty long after holding the first rider. Your saddle will also maintain excellent resale value.
Leather working experts look for beautiful, natural grain, solid feel, and smooth, even dyeing and oiling qualities. And most importantly, they look for leather which carves easily and stamps deeply. That is why Hermann Oak® Leathers are the preferred choice.
Hermann Oak® Leathers take the boldest designs as well as the finest, most delicate details. Impressions stay deep, even with repeated flexing.
Toowoomba Saddlery is the distributor for Hermann Oak Leather in Australia.
Find out what makes Hermann Oak Leather so different in our article – Characteristics of Hermann Oak® Leather