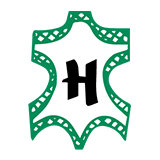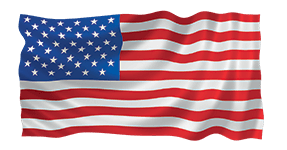 Characteristics of Hermann Oak® Leather
Tanned in the USA since 1881
Why Hermann Oak Leather is Different
Hermann Oak has used the traditional pit tanning method since 1881 and is now one of the last tanners of vegetable leather in the world still using this system. Hermann Oak does not cut corners, their processes and practices are a key component to the leather quality, worth the extra time and effort, and every penny of additional cost. Their system results in tanned leather that is superior in many ways: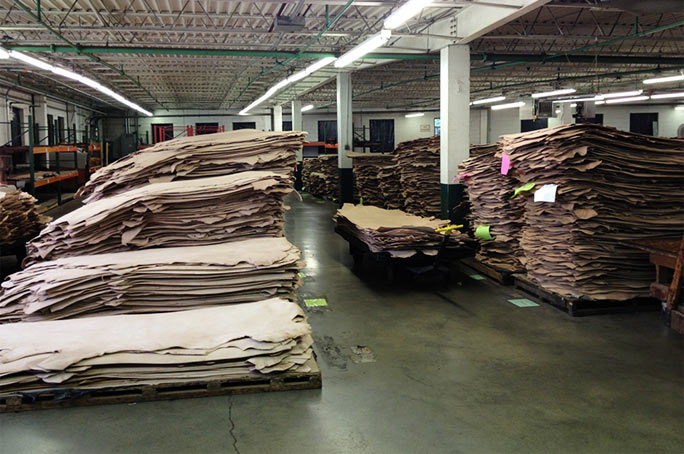 Leather with 'body'
Their tanning system takes up to six weeks for the thickest leather. This is two or three times longer than more modern pit tannages, and over ten times longer than vegetable
drum tannages. Their leather is not "pickled" with salts and strong acids like modern vegetable and chrome tannages. This longer exposure to natural vegetable tannins and milder organic acids in Hermann Oak's traditional pit tannage, imparts a unique density to the leather. Saddles don't get heavy because they don't absorb as much oil as do other leathers.
Temper
Hermann Oak® leather starts a little firmer than others, helping the leather maintain shape throughout its life, and stretch less. Customers tell us how soft the leather becomes when wet for moulding and shaping, yet how well it returns to its firm base when dried. It also performs well in carving, stamping, and tooling. For effective and consistent results Hermann Oak avoids overloading of its liming vats, tanning pits and fatliquor drums, and even under-loads them to ensure quality.
A thick, strong, naturally tanned 'enamel'
Hermann Oak uses a two-day high-float liming process, which is less astringent and less abrasive to both fibres and enamel, than the low-float one-day process used by most
other tanners. The extra time also allows for the wrinkles and draw to better "let out."
Colour
While other leathers may turn a dull brown with use, Hermann Oak® leather maintains rich colour over the years due to its strong enamel. When new, it oils up evenly and richly, bringing out the natural colours of the underlying bark.
Clean skins
Hermann Oak cleans up the flesh side as best as possible. They also use a custom-designed machine to remove the scud, or hair root, which few other tanners do.
Reduced chance of 'acid rot'
Thanks to their use of mainly organic acid, not the inorganic sulfuric acid used by most other tanners, the condition of 'red rot' or 'acid rot' which can occur over long periods of time under humid conditions is avoided.
Appropriate moisture content
Hermann Oak prevents over-drying (an irreversible process removing 'bound' water) through controlled drying. The thickest leather takes as long as three days to dry.
Leather-specific processes
There are additional processes specific to each leather type which contribute to their high quality:
Strap-Tooling-Holster-Latigo lines are lime-split to relax the fibres at an early stage, a difficult mechanical step in the limed state that most tanners have abandoned.
Harness leather is so heavily stuffed with beef tallow that it must be set with a small hand-operated setter and a slicking blade. It then takes a full week to dry, since it is as difficult for the water to escape as it is for water to re-enter. We have found no other leather in the world that contains as much "stuffing" tallow as Hermann Oak® Harness Leather.
View our full range of Hermann Oak leather and discover the difference for yourself: Hermann Oak leather supplied by Toowoomba Saddlery