Equi-fit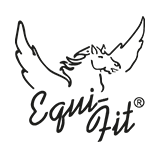 Equi-Fit® Saddle Trees have been manufactured in the USA since 1848. They are manufactured using state of the art machinery to maintain accurate consistency from tree to tree. The tree is cut from specially selected southern yellow pine then reinforced using a composite meshing and resin coating so they are strong and lightweight.
The business is now in it's 5th generation and is still 100% owned by the Steele family. Toowoomba Saddlery has an excellent business and personal relationship with the Steele family. We visit their plant in Nashville USA to discuss the ongoing development and the quality of the saddle trees for the Australian market. Not only does Toowoomba Saddlery sell the Equi-Fit® saddle trees, we use these saddle trees in our regular production of the Toowoomba Saddlery branded saddles which are sold in Australia and also exported internationally.
Equi-fit Classic Saddle Trees come with a 10 year conditional warranty.