Custom Western
Saddlemaker's Expo 2022
September 2nd – 4th, Stanthorpe Showgrounds
Over a year in the making, this event was a first of its kind for Australia. It was a showcase of Australia's best western saddle makers.
Toowoomba Saddlery are proud to have sponsored this event and it was great to see such fine examples of leather craftsmanship on show. There were thirteen entries over all, some entrants even travelling from interstate to present their saddle for the competition. The saddle expo is a brainchild of Mr Trevor Able (a master saddler himself) who was impressed by the quality of craftsmanship on the weekend, seeing "… some very fine saddles and rawhide gear".
While horsemanship clinics were sadly cancelled due to weather, visitors were not disappointed by the saddle and rawhide competition. Many amazing leather and rawhide creations were on show, kept safe and dry in the pavilion. Visitors had plenty of space to view pieces from all angles. It was a real feast for the eyes – especially the fully tooled saddles with their intricate leather carvings. The time and effort that has gone into these pieces must have been phenomenal.
Entry to the public was free and visitors were able to vote for their preferred saddle by placing their tickets in the bucket next to their favourite. These tickets were counted up to decide the People's Choice Award. As well as the competition entries, there were two Hans Van Hees saddles on display and several trade stalls showing hand crafted leather goods and horse gear.
This year, all saddles in the competition were required to be made on a usable roping-style traditional rawhide saddle tree. To prevent any bias, the entries used a number system, with cover cards placed over any makers marks. Entries were not allowed to have been shown on social media prior to the competition. Judges could only enter a class that they were not judging. The winners were announced on Saturday and are listed at the end of this article.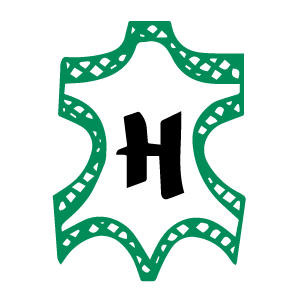 Hermann Oak® leather has long been a favourite among custom saddlers, so it was not surprising to find that many of the saddle entries were using Hermann Oak® leather, including the winner of the Fully Tooled class. All of them excellent examples of what can be achieved with quality leather and workmanship. Any one not familiar with Hermann Oak® leather can find out more here: ozsaddle.com/brand/hermann-oak-leather/
Toowoomba Saddlery's own Managing Director Robert Delbridge presented the awards for first place in each saddle class, who each received generous prize packs including a voucher for one side of premium Hermann Oak® skirting leather (approximate value $435.00 each). Prizes also included Bob Berg Trophy buckles, ribbons, plaques, and more.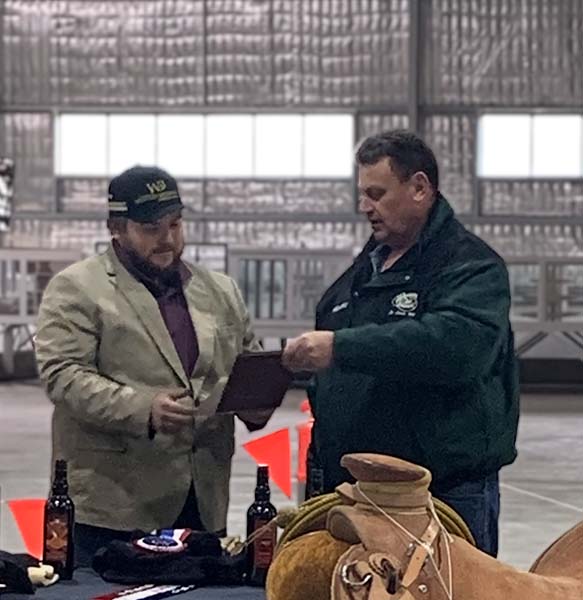 Over all it was a great day out for anyone interested in leather craft or western riding gear. A big "Well Done!" to the organisers and entrants and a big thank you to everyone who supported this event. We know there are plans to make next year's event bigger and better and look forward to seeing what 2023 brings. Anyone who wants to get involved can visit the Custom Western Saddlemakers Expo Facebook event page (opens in new tab) and contact Trevor Able.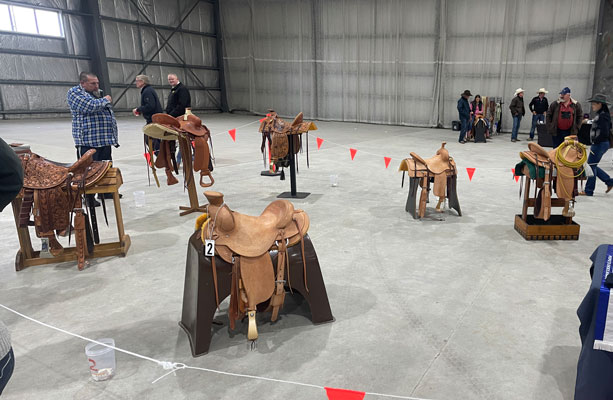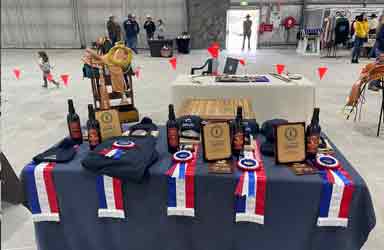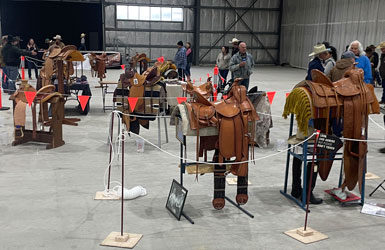 Winner's Circle
Special congratulations to…