The Bamtex™ Advantage | Bamboo girths
You may have noticed that bamboo materials have started showing up in a growing number of goods and industries lately. In recent years it has become popular as an alternative to cotton, wood and other fibres in various products, from clothing and bedlinen to dinnerware. Its popularity stems both from the sustainability of bamboo crops compared to alternative fibre sources, and the unique characteristics reputedly held by materials manufactured from this special plant.
Now it is time for this innovative textile to find its place in the equine industry.
Introducing the new range of Bamtex™ bamboo cord girths / cinchas, manufactured by Mustang. Both horses and riders will appreciate the benefits of Bamtex™ bamboo girths. Made from bamboo stalk fibres, Bamtex™ cord is not only extremely soft and comfortable; it is the strongest cinch cord available! so the girth will stay in place and not stretch out after use.
---
Bamboo can be:
Antibacterial
Natural Wicking
(pulls moisture away)
Natural UVA protectant
Hypoallergenic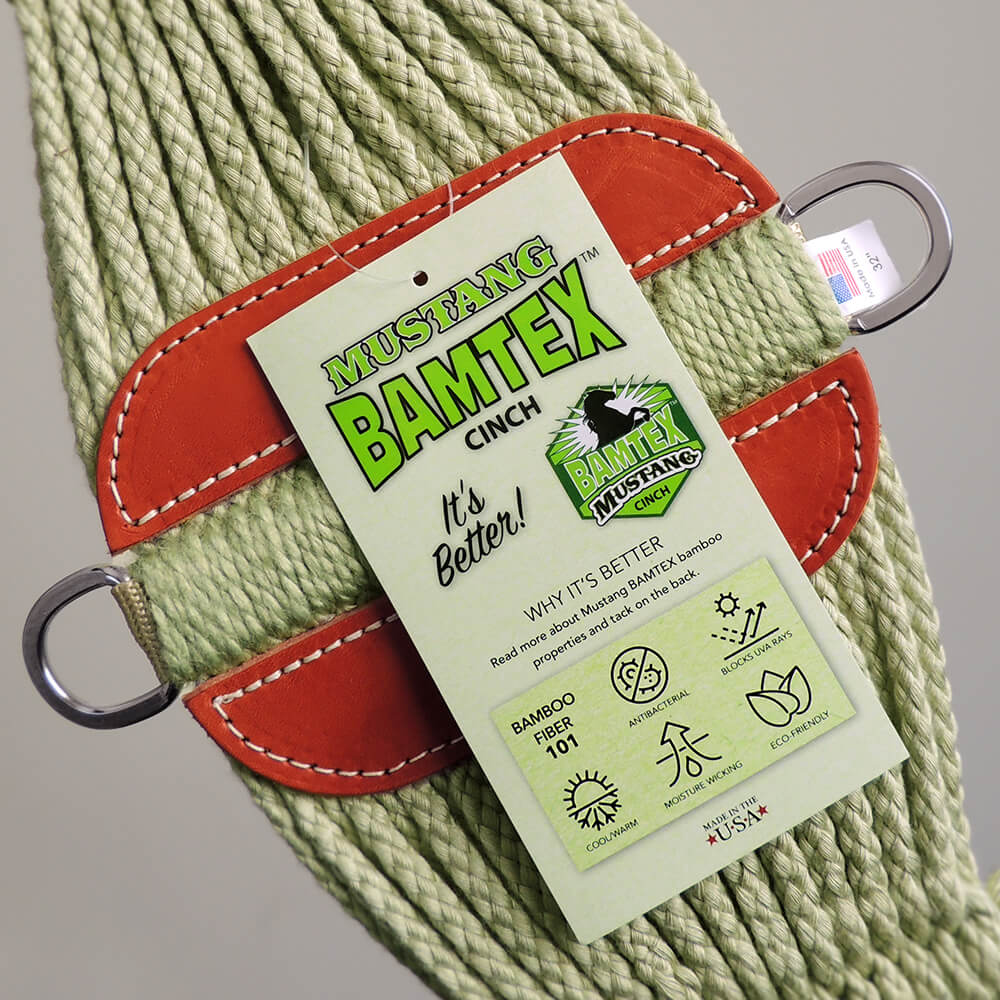 ---
Bamtex bamboo tack products are 
Stronger, Softer and Stay in Place!
BAMBOO AS A SUSTAINABLE FIBRE SOURCE
Unlike cotton or most timber, bamboo regrows fast after cutting, making it renewable. Bamboo crops are appreciated for their efficiency with space and water. They can have reduced need for pesticides and be grown in a diverse range of climates. As a naturally sourced fibre, it doesn't hold the same biodegradability concerns as synthetic materials and the plants can produce more oxygen than alternative crops. All these factors together make bamboo crops an ideal choice as a sustainable fibre source.
These amazing new cord girths are now available in Australia through Toowoomba Saddlery and their distributors.
Mustang Bamtex girths supplied by Toowoomba Saddlery are made in the USA, and supplied with stainless steel hardware for added durability.
Discover the Bamtex advantage for yourself!