The Ranger Fender
Blaze a new trail with this ruggedly handsome saddle ideal for competition, campdrafting and more…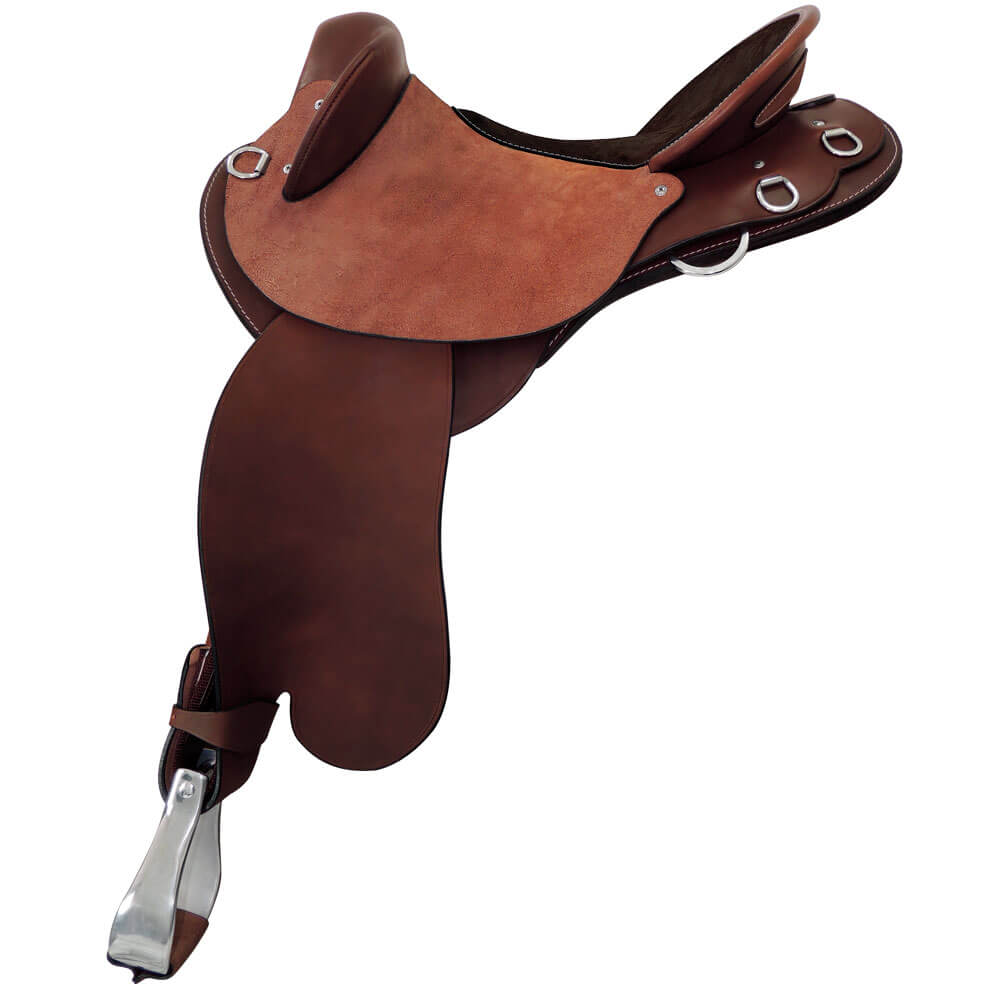 The first saddle to be crafted on the new Australian Made Ramtough® Saddle Tree
Tough, high expansion urethane, reinforced tree made locally in Queensland for Toowoomba Saddlery
'Jump' tested, 'Road' tested and Lab tested to breaking point!
Strength tested by USQ's Centre for Future Materials
Gullet strength tested to 947kg
Stirrup bars tested to 850kg
To prove its strength, the new saddle tree was put through 3 phases of testing, so you can ride on it with complete confidence.
Click here for full test details ►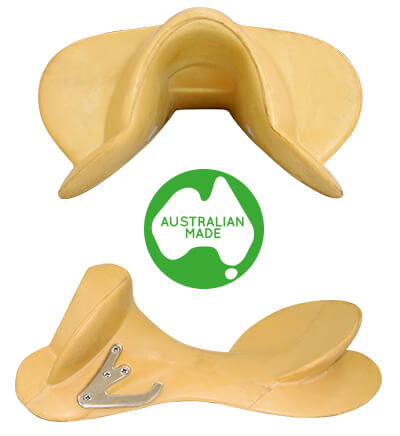 10 year conditional saddle tree warranty
With these results we are more than confident to back our new saddle tree with a 10 year conditional warranty. This warranty covers breakage and distortion of the saddle tree from normal use. The warranty does not cover accidental damage, misuse, intentional abuse or any alteration from its original shape.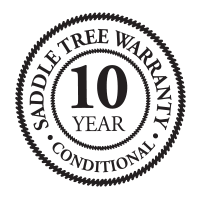 THE SPECS
Gullet Width: 6″ Semi Quarter Horse
Kneepad Height: 3 ¼"
3 Saddle Sizes Available : 15″ (12 ½" seat), 16″ (13 ½" seat) & 17″ (14 ½" seat)
For more information on saddle measurements please see our article How to measure a Toowoomba Saddlery saddle ►

---
PRE-TURNED FENDERS
Fans of turned / twisted fenders talk about it being easier on the ankles and making the mounting process faster and easier.
Having pre-turned fenders saves you time and gets you riding faster.
STIRRUPS WITH GRIP
Platinum series ox-bows complete with Leather on tread provide extra grip in those tight turns.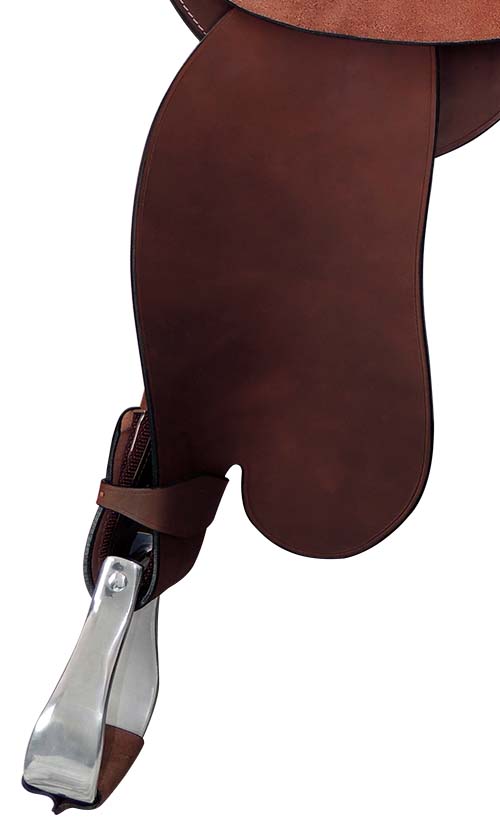 ---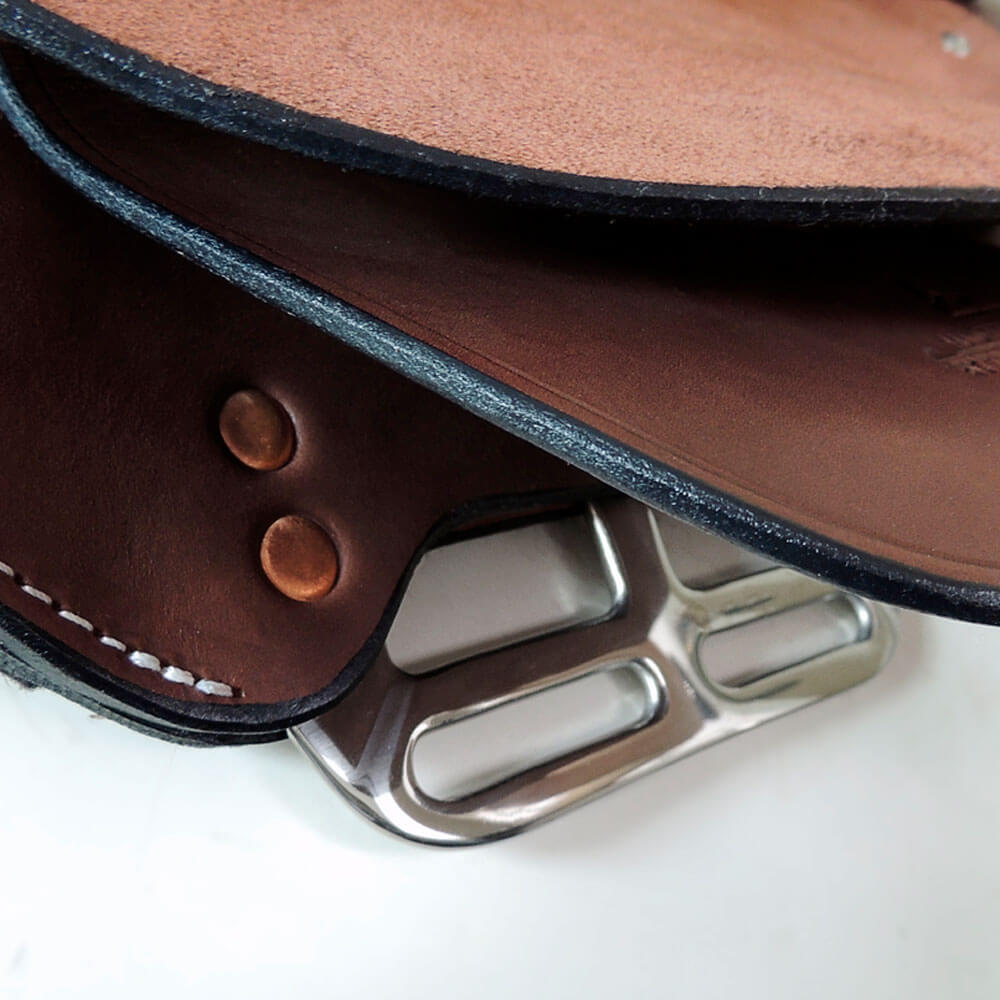 VERSATILE RIGGING
3 way rigging plates + flank dees support multiple girthing options.
Compatible with pull-up straps or loop-on girth points, which can be removed and refitted as required (available separately).
Specially shaped girth safe for easy access to the rigging.
---
LEATHER THAT LASTS
Edge-dyed leather in a contrasting finish – Smooth-out with rough-out saddle flaps and padded suede seat.
Genuine, premium Hermann Oak® saddle skirting leather. Full grain for full strength and character. Vegetable pit tanned in the USA since 1881.
For saddles that oil evenly and well, maintain their shape and rich colour throughout their long life.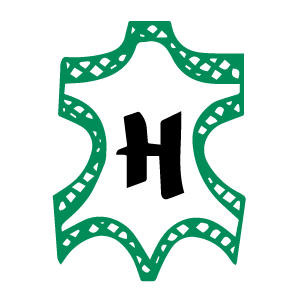 ---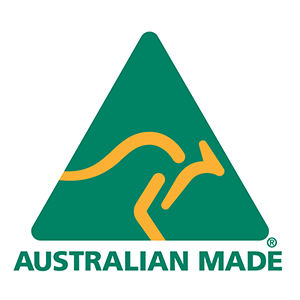 MADE IN AUSTRALIA
For maximum durability, all Toowoomba Saddlery saddles feature stainless steel hardware, UV stabilised lock-stitched thread and low-maintenance felt lining as standard.
For safety, convenience and maximum leg movement the fenders are fully removable and swing from stainless steel stirrup bars.
---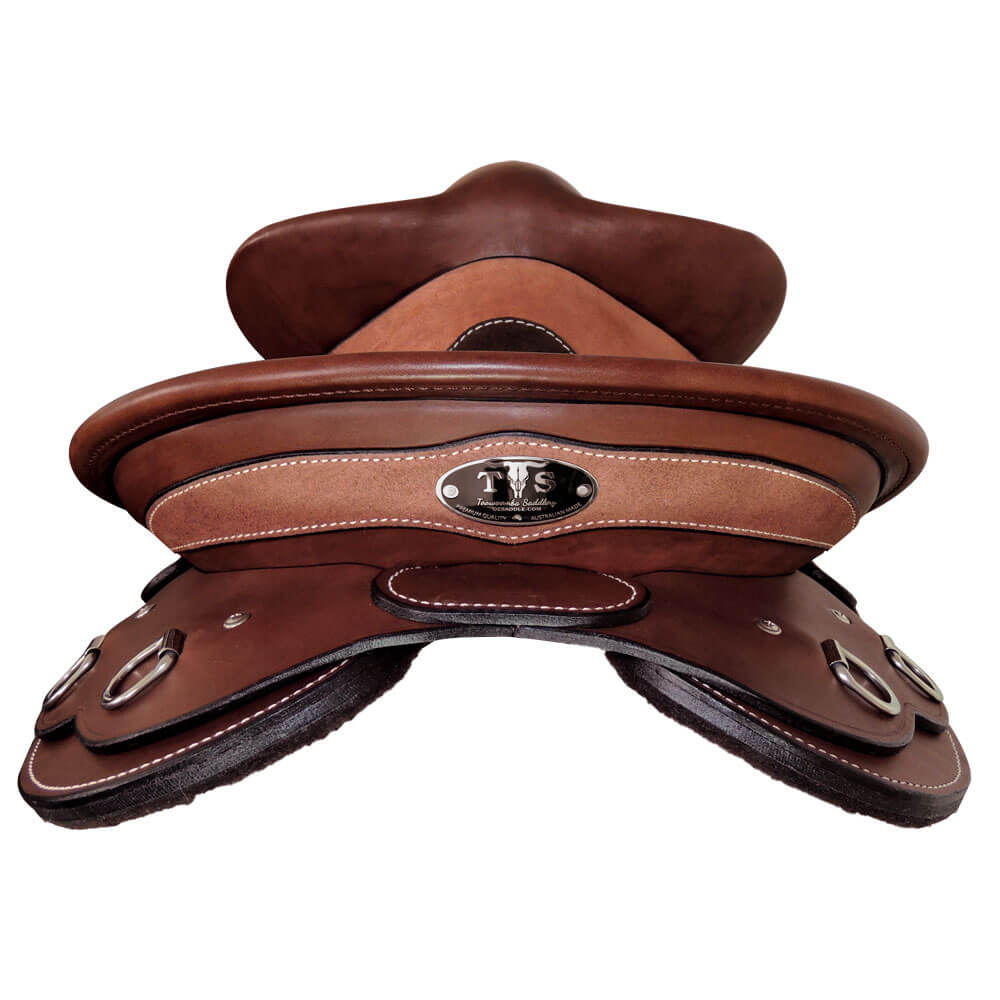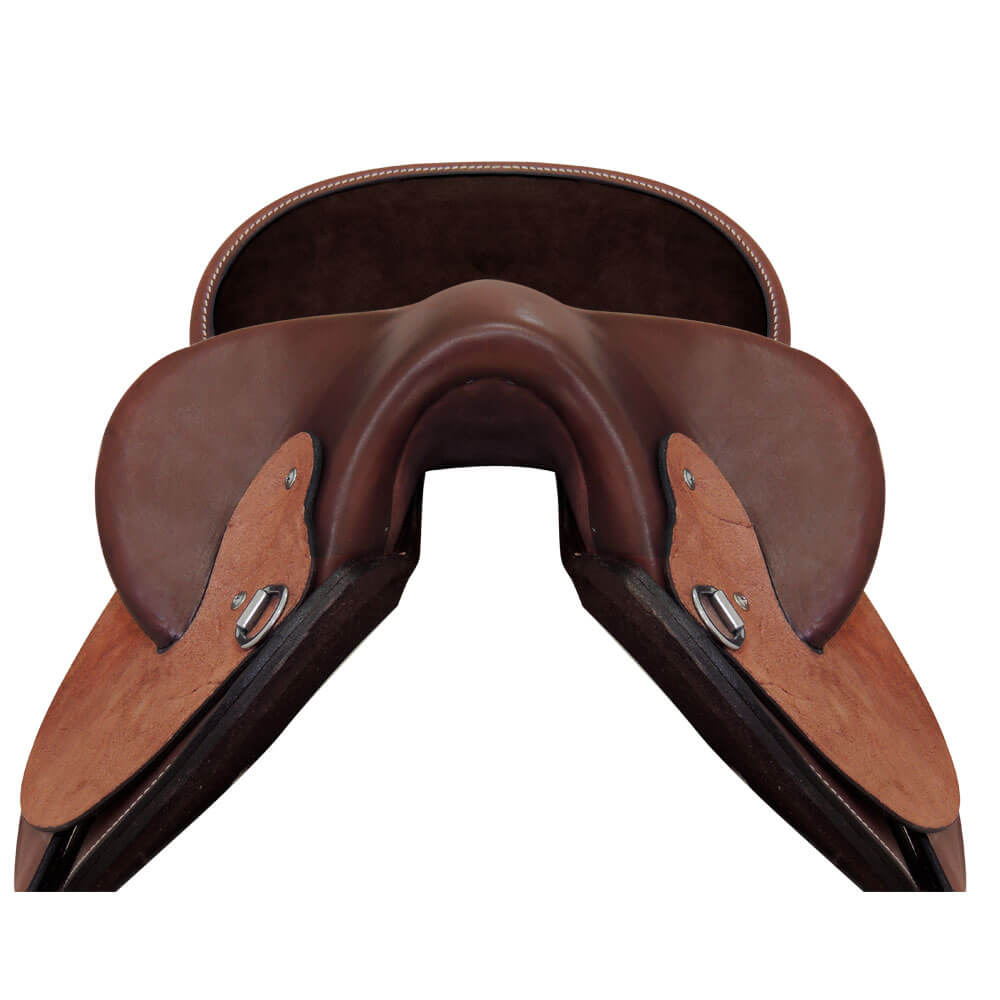 We've put it to the test – now it's your turn!
Blaze a new trail with Toowoomba Saddlery's Ranger Fender saddle…