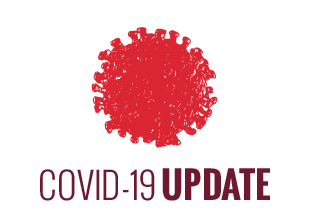 Toowoomba Saddlery
COVID-19 (Corona Virus) Update
---
UPDATE 27/03/2020
WE ARE OPEN – Access Restricted !
To ensure the safety of our customers and staff we have
decided to close the physical office and warehouse to visitors.
We will continue to trade via:
Phone: (07) 4633 1855
Email: sales@ozsaddle.com
Or via our Online Store at www.ozsaddle.com
Orders for collection
If you would like to collect an order, payment can be made over the phone and the warehouse will leave the goods in a designated area to ensure zero-contact.
Freighters are asked to call before/on arrival to ensure the gates are opened.
Note that this is a temporary measure and will keep you informed as the situation develops. 
We thank you for your understanding as we support each other through these challenging times. 
If you have any queries please do not hesitate to contact us. 
---
UPDATE 20/03/2020
WE ARE OPEN
Please be reassured that Toowoomba Saddlery is open as usual, 8am – 4pm Weekdays (QLD time) and at this stage all employees of Toowoomba Saddlery retain overall good health and are not known to have, or have been exposed to the Corona Virus.

That being said, the safety of our customers and employees is our priority, and to this end we are employing a number of measures to help prevent the spread of infection.
We're asking our team members to maintain high standards of hygiene and cleanliness, to practise social distancing where possible, to stay home if they are at all unwell, and to self-isolate if required.
If you are unwell or simply wish to be cautious, please place your orders and enquiries via phone, email or website – many of you use these methods already.
Visitor entry is currently through the main shed gate, not the office.

Will the Corona Virus affect orders?
At this stage leather supply is unaffected, if this changes we will be sure to notify you.
New shipments of hardware may be delayed, however our current hardware stocks remain plentiful for most items.

Australia Post and Star Track have both advised that there may be delays to their delivery services. They have also made alternative arrangements for services that normally require signature upon delivery: For more information see their update: https://startrack.com.au/alerts
We hope everyone is staying safe and well
From the staff and management at Toowoomba Saddlery
If you have any queries or concerns please don't hesitate to contact us.